How Many More Deals Could You Do
- And Profit From -
If You Knew About This $4.2 Trillion Money Source
Tim Randle here.

You've heard that Willie Sutton quote many times...
When asked: Why do you rob banks?
He replied: Because that's where the money is.

That used to be where the (easy to access) money was to finance real estate deals.
Money might still be there, except they sure don't seem to be lending it.

But do you know there's a source of money - non-bank money - nearly 3 times greater than Fannie Mae loaned out for all of 2009 and 2010?
$4.2 Trillion in Available Funds
And it's not controlled by banks.
And right now only about 3% of that is actively invested in real estate.

Let me explain.

The average retired and retirement-approaching American has just about all their wealth in two places: their house and their retirement account(s) - IRA, 401(k), ect.

A good 97% of those accounts are invested in 'traditional investments'... stocks, bonds, CDs. Which means most of those accounts haven't performed very well over the last decade. And of course we know home values haven't done so well either.

The result - 'nest eggs' have been scrambled and folks NEED to generate some upside or contemplate their 'Hi, Welcome to Wal Mart' future.

While you won't hear it from your stock broker or banker -
IRA's CAN INVEST IN REAL ESTATE...
And land, and notes, and tax liens. (And a whole variety of other 'non-traditional' investments).

Alone or in partnership with other IRA accounts or other people.

This has been true since 1974 when Congress passed the Employment Retirement Income Security Act (ERISA).

And here's a kicker...

Whatever is owned by an qualified retirement account (IRA, 401(k), ect) is protected from seizure.

Think about that.

Let's say John loses a lawsuit. There's a judgment against him.
To collect on that judgment they can clean out his bank accounts, even take away his house.

BUT THEY CAN'T TOUCH HIS IRA.

Same thing if he goes bankrupt.
Same thing if he defaults on his mortgage.

Now that's bulletproof protection.
Not that any of us really plan to get sued or go bankrupt.
The even more attractive aspect is TAXES...
specifically - NOT PAYING THEM
You know people partner up in real estate investing all the time. A 'find-it guy' might partner with a 'money guy'. A 'marketing machine' might partner with a 'rehab guy'.
Each partner has a contribution and each partner shares in the profit.

What about our uncle - Uncle Sam?
He's always your partner. Skimming off big chunks without ever contributing.
You take the risk, you do the work. He takes a chunk.

Having a partner like that means it takes a lot longer to build wealth.
The beauty of IRAs is 100% of the profits accumulate TAX FREE
And one more thing...

Diversity.

Not the rainbow coalition kind.
The asset group kind.

You hear it from the stock jocks all the time...
You need a diversified portfolio.
What that actually means is you want to be invested in a number of non-correlated asset groups. Different kinds of investments perform differently in a given economic climate. When all of your investments are from the same or similar groups, they tend to all respond similarly. When 'all your eggs are in one "basket" at the wrong time you can suffer dramatic losses.

Now the stock jocks will tell you to split your portfolio up into large caps, small caps, maybe some bonds, a little bit of international stocks. As we've well seen over the past decade, that's not really diversified. More like different shades of the same color.

For instance, gold has been on a tear for the last few years. Since 2008 it's gone up more than 50% from $1,000 to over $1,500 per ounce.
Gold stocks? Are they up 50%, or even 10%...
Barrick Gold, the world's biggest gold miner is trading slightly below what it was trading in 2008.
Gold stocks have behaved more like stocks rather than like gold.

The University of Texas endowment fund - a nearly $20 Billion fund - took delivery on $1 Billion worth of gold bullion this past April.
Now why didn't they just diversify the fund with gold stocks?

Peter Lynch - though he doesn't have the spotlight recognition of Warren Buffet - is among the most successful investors. He ran the Fidelity Magellan Fund from 1977 to 1990 and beat the S&P 500 in all but two years.
His Number One Rule: Invest in What You Know
You know real estate. You know how to find value in this market.
People understand real estate.
Who really understands the stock market these days other than to believe it's a rigged game?

Now what a lot of people don't know is that they can use their IRA to invest in real estate... something they do understand. Something that can provide a much better return on investment than the stock market these days.

IRA money is like private money in that it's from individuals rather than controlled by a bank.
In fact, there's more savings sitting in IRAs than in non-retirement accounts.

While the rules of using IRA money are less complicated than the rules of using Fannie Mae money, not following the rules can land you in a heap of trouble.
Here's what I have for you...
Three expert interviews on how to use IRAs - yours and other peoples - to invest in real estate.

These guys each share a different aspect from the legal to the practical.
IRA Investing Expert #1: IRA + Seller Financing = $$$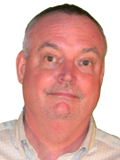 Walter Wofford bought his first property 30 years ago. He's since done over a thousand transactions - hundreds of them using IRA funds.

Walter specializes in seller financed deals and is currently closing deals with no interest, 10-year seller financing. You don't want to miss this technique.




Benefit from Walters wisdom with...
IRA limitations aren't in the property, they're in the...
An IRA cannot buy from or sell to...
IRAs can buy and own real estate, but not...
What are the differences between a Self-Directed IRA and a regular IRA
What is the role of a Custodian
Step one - get educated. Here are the best free and low cost sources
What kind of properties are good in an IRA and what kind are better outside an IRA
Can an IRA account buy options on real estate
How to find sellers before they put the home on the market
Here's how to easily get your leads to give you leads
Here's how to negotiate a 10-year interest free loan
Why it's better to partner up two different IRAs when holding the note
The best way to get your marketing done is to...
Want to be a better negotiator? Negotiate from your...

"The IRA real estate interviews give you another facet to finding capital for your real estate business. It gives three different custodians where you can have people obtain a self-directed IRA to pull money out the IRA to fund real estate deals. It gives a couple of transactions that are not allowed in those IRAs. Many people do not know that they invest their IRAs in real estate or other investments for that matter. With the need for capital arises, IRAs can give you another arm to funding your real estate deals. Walter, one of the interviewers, recommends to get educated first before you start doing these transactions. He recommends to go to Amazon to find books to read.

These interviewers gives vital information to help with your real estate business. These interviews are really inexpensive. I highly recommend these interviews if you are having trouble funding your deals. Along with private lending and seller financing, IRAs will allow you to fund your next deal."

Benjamin Dangel
Sioux Falls, SD

IRA Investing Expert #2: The Custodian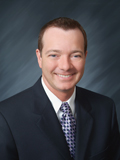 Edwin Kelly is the Director of Business Development for Equity Trust, a premier self-directed IRA custodian. He also has a Real Estate license, a Series 7 license, a Series 62 licese and real estate investment experience.

Edwin educates thousands of real estate investors a year on how to set up a self-directed IRA and use it to invest in real estate and other 'non-traditional' investments.


Edwin will educate you on...
The two key enemies every investor faces and how to use these to your own advantage as well as to entice other IRA funds
The best way to learn is to...
The 3 investments environments are? And the best one is?
These are the two ways you can use IRA accounts
What are the two kinds of retirement accounts and the advantages of each
What's a custodian?
What will a custodian NOT do for you
Look here to find IRA accounts
The people your IRA can't buy or sell to are...
The 3 simple steps to take to buy real estate with an IRA
Can you buy a property in Costa Rica with your IRA

"Just finished listening to the interview series that I purchased on IRA's. GREAT timing ! Was trying to figure out how best to "tax shelter" my money before the end of the year and these interviews provided me with an answer. Particularly, the interview with Edwin Kelly. It was detailed and very informative, with targeted information for the Real Estate investing community. Bottom line; this tiny investment in my education just saved me thousands of dollars I would otherwise have given the government in taxes. I learned something new from all of the interviews.

Joining REIClub is without a doubt, one of the best things I've done to help me start my real estate investing business. There is so much information available; I feel empowered and it's nice to know I'm not alone; that others have succeeded and are open to sharing information. Very cool. To everyone's success,"

Manny Alves
Norwalk, CT

IRA Investing Expert #3: The LLC Guy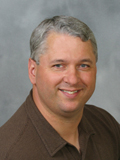 Jay Anderson is a licensed real estate broker and founder of Texas IRA Advisors, a firm that specializes in self-directed IRAs, retirement planning and non-traditional investments. Jay knows all the ins and outs of LLC/Checkbook IRAs. He helps clients everyday take control of their own destiny.





Take control of your destiny by discovering...
Are you a Disqualified Person and what does that mean
What one thing must you do to a retirement account before it can invest in real estate
Why you don't want to do any labor on a house owned by your IRA
What's a Checkbook IRA
What are the differences between a Checkbook IRA and a Custodian managed IRA
What is the biggest advantage of a Checkbook IRA
Can a self-directed IRA take out a mortgage
A hard-money IRA - can you do that
What's the biggest advantage of a solo 401(k) over an IRA
To set up an IRA LLC be sure you use
Can an IRA partner with a person?
These strategy and tactic-dense interviews from experts with solid track records will come to you in a 3-CD set... listen from your computer, your car, your portable mp3 player or wherever.

If you haven't heard my interviews before, let me assure you, they're not the typical lite-on-content, heavy-on-pitch. In fact, there's no pitch at all. They're pause and rewind, detail-dense, real-world lessons.

I carefully prepare for each interview. I probe deep on the important aspects and keep each guest focused and on track. The quality of the content is as good or better than private seminars.

But it won't cost you seminar prices.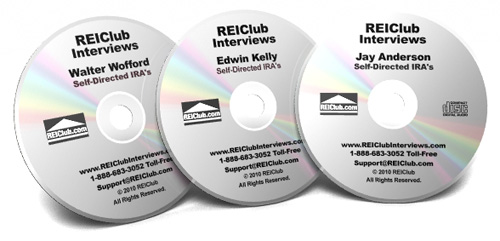 "Self-Directed IRA Interviews"
100% Ironclad Money Back Guarantee

I"m so confident that you will love this powerful real estate investing information that I"m willing to bear 100% of the risk for the next 30 days. That means that you can get in now plus get all the bonuses RISK FREE and give it a shot for 30 days. If you aren"t happy for any reason simply let us know and I"ll immediately cancel your order and I"ll even let you keep all the bonuses as my way of saying thank you!




But Wait! Let Me Make This Even Easier For You!
Order Right Now And You Receive All These Extra Bonuses...
Yours Absolutely Free!
Complete Transcripts of All Interviews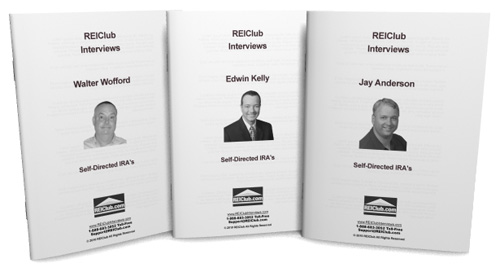 Here's a secret that's guaranteed to give you the mind of a Real Estate genius:

Some people learn best with audio. That's no secret.
And some learn best visually.
But the strongest way to make something second nature, to fully integrate powerful, profit-making ideas into your brain, so you can recall them on command, is to use multiple senses to digest the information.

Was there a part that wasn't quite clear...
What to jump to a part for quick review...

You'll have the transcripts to read along with, scan and skip through, study and markup with notes to easily review when you need that clarification or re-introduction.

THAT'S why I went through the extra time and expense of having each interview professionally transcribed.
And...
Interview Nuggets
Focus, they say, is like a laser beam. Each interview has a handful of critical points. I've pulled them out for you and had them printed separately so you can easily grasp and review them at any time.

These little cheat sheets reveal the most important focus points from each expert. Read over them before listening to the interview to prepare your attention and again after the interview to cement those important points in your memory.
And...
FREE Trial Membership in REIClub Pro
You get complete access for one full month to the deepest - and growing - Real Estate Investing library available today. REIClub Pro has over 140 multi-media trainings available on every Real Estate Investment topic imaginable. Plus a full array of forms and resources to guide you through business building and real estate transactions.

I pay your dues the first month for this state-of-the-art wealth building University where you can get a professional education that could mean tens of thousands of dollars for your business!

And when you find out you can't live without it - as so many others feel - you'll simply invest a modest $39.95 per month to keep it coming non-stop. New content is added monthly.

The first month is on me. You can cancel any time, without obligation. But I can't say that many do - this is one of the best values in Real Estate Investing available today!
And...
The Richest Man In Babylon eBook
It's easy to be dazzled by the glitter of the latest shiny new object. This humble book teaches financial wisdom in easy to digest parables. The kind of lessons that can lead you to build true life-changing wealth rather than endlessly chasing illusions of instant riches.

What are you waiting for? Grab these Self-Directed IRA expert interviews now and be delighted to see how this treasure chest of investment funding can transform your wealth.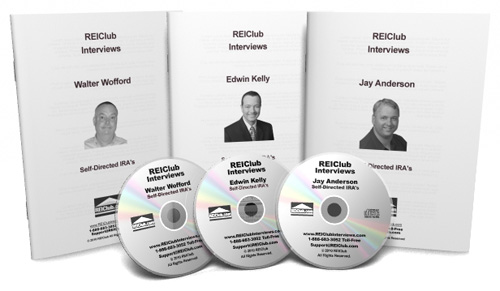 "Self-Directed IRA Interviews"
Good Investing,




P.S. We reserve the right to change or remove this offer at any time. Some 3 CD sets have sold previously at $97. Please note this is the lowest price at which this offer has ever been available and we make no promises this price will be available the next time you return.

"I found the CDs and transcripts very useful for my real estate strategic planning. In fact, I can honestly say that these interviews changed the way I approach and see my business from now on. They opened up for me a welsh of opportunities that I did not know existed. When I have heard before about "self-directed" accounts, the conversation always related to stock/bond market options. I had no idea how much options and resources could be created or opened up by "non-traditional" self-directed investments.

The overview of what I can use my self-directed retirement accounts, how they differ from each other and pluses and minuses of each type, clarification on disqualified persons and limitations associated with these investment mechanisms, example of using such investment instruments to fund various deals and build wealth and stability for not just retirement but also education for my children - all of these issues discussed were extremely beneficial and eye-opening to me.

As a result, I immediately set up my first self-directed account with one of the custodians mentioned in the course. And I am currently discussing with them my strategy to set up 17 more different accounts for my family and friends who are interested in real estate investment via self-directed IRA options.

Thank you for opening this amazing opportunity to me and my business partners."

Olga Rines
Washington DC